Faculty
Priyanka Kapuria | ex-Googler | ex-LinkedIn | ex IBM | An INSEAD & ISB Alumni
Arpit Agarwal | ex-Director Marketing - Swiggy
Bharti Maan | VP- SAP Services Line, APAC, Digital Innovations - Capgemini. | ex- IBM Global Services, Infosys, SAP and NASSCOM | Lead Mentor- NASSCOM Deep Tech Club | Over 20 years in Information Technology and Services and Computer Software business
Tuhin Banik | CEO - ThatWare LLP | A SEO specialist covering advanced SEO, Semantic Search Engineering (SSE), Natural Language Processing (NLP), Machine Learning in search | Penalty Recovery Specialist | Google certified analyst
Ashish Kothari | ex-Sr. Vice President - Reliance Industries Ltd. |ex-Global Head of Marketing - Shell
Shashank Joshi | Founder & CEO - mBnk | Chairman - Sagacious Programming & Development Pvt. Ltd.| An entrepreneur with 27 years of work experience in IT and ITES and mobile payments business
Shalini Gupta | ex-VP - Brand and Corporate Communications - Inox Leisures Ltd | ex-VP Brand and Customer Insights - Lokmat Media Pvt. Ltd.
Ashok Jaiswar|Group Head Corporate Communications & Consumer Marketing
Subir Palit | Country Head - Greenply Industries Ltd.| ex-President Marketing - Sintex Industries Ltd.
Praveen Jaipuriar| CEO-Continental Coffee Pvt. Ltd.| ex-Marketing Head - Dabur India Ltd.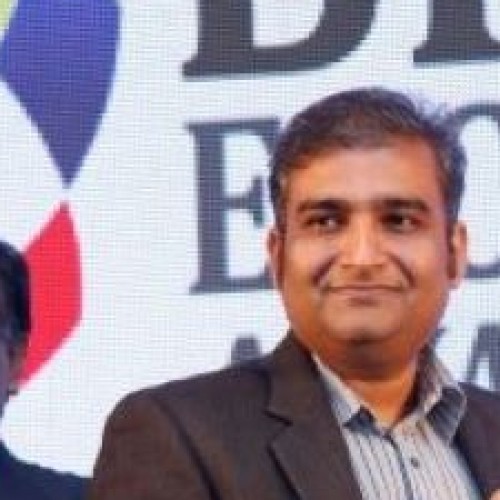 Raja Chakraborty | ex-Director - Raymond Consumer Care (Home & International Business) | ex-Henkel, Kansai Nerolac Paints Ltd., PepsiCo and Bayer
Abhra Banerjee | ex-Vice President and SBU Head - Havells India Ltd.| ex-Executive Director - Dalmia Bharat Group
Program Details
360° learning on Traditional & Digital Marketing & Sales - Offline/Online businesses.
It is a comprehensive journey to become a complete marketer encapsulating all facets of traditional & digital marketing & sales, with a perfect balance of strategy concept application and practical immersions
The program has been designed and taught only by CXOs, CEOs, Vice Presidents, Directors etc. Faculty includes ex-Google, ex-Linkedin, ex-IBM, alumni of Harvard, Cambridge, INSEAD, IIM, ISB, IE etc.
To have a better understanding of this program and to take an informed decision, please follow these steps:
Read the below details carefully
Access the Welcome Kit
Sign up to access a program module during the free access period
Bird's Eye View of the Program
Holistic Offline Product & Brand plan
Offline communication plan
Media plan - TV
Media plan – Radio
Media – Newspaper
Media plan - OOH
Offline sales plan - Channel-based business
Offline sales plan - B2B business
Offline sales plan - Direct selling
Holistic scheme design across the channel – Distributor, Dealer
Comprehensive Customer loyalty program
Detailed offline Influencer connect program
Foolproof making of agency brief
Complete understanding and practice on SEM rush tool for digital
Topic-wise work on more than 15 different online tools during digital marketing.
Run 13 live campaigns across online space in SEM, SMM etc
Conceptual understanding of the effect of new-age digital tools like AI, ML etc. on marketing
Comprehensive Online Influencer Plan
Deep knowledge of marketing role in e-commerce and digital payment
Deep dive into the digital transformation process
Marketing Budget – A&P
Comprehensive Digital marketing plan
Comprehensive Offline Marketing plan
360-degree marketing plan (Offline + Digital)
Both offline and online Marketing and sales detailing across 25 industries
Other important highlights of the program:
Practical immersion at each book level
Question bank of more than 4000+ quizzes
Live expert sessions doubt solving sessions by industry stalwarts
Robust Evaluation parameters considering both concept application & practical immersion
Mentorship & interview management program
Program Structure:
Key topics covered in the program:
Marketing strategy
Offline & Online influencer management
Brand management - Offline & Online
Marketing communication – Digital & Electronic
Content Marketing
Media Plans
Website Marketing
Influencer Marketing
STP
Consumer behaviour
Customer loyalty program
Market research
Offline & Online Marketing Mix
Sales
B2B
B2C
Service Business
Product-based business
Distribution
Trade Marketing
SMM
Keywords
SEO
SEM
Affiliate Marketing
Digital Marketing Analytics
Digital Media Buying
Display Advertisement
Email Marketing
Remarketing
Growth Hacking
E-commerce
Google Analytics/ Web Analytics
Digital payments
Digital Transformation
Digital PR
New-age digital marketing tools
Evaluation Method
Evaluation will be done considering:
Strategy-Concept Application (Questions based on strategy and practical application)
Practical Immersion – Performance on practical tasks or live campaigns
The detailed calculations will be explained during the course briefing once the batch starts.
Program Completion
On successful completion of the program, the certificate will be issued by Vidwaan
Placement support includes
Mentorship program,
Interview management session by industry leaders
Resume management
An exclusive job portal only for Vidwaan students
Payments & Refund Policy
Program Fees: 84,745/- + GST (18%)
EMI for 9 months available. Pay in EMI* instalments of 9 months (SimApt shall bear interest charged on the EMI)
The payment and refund policies are explained in detail in our refund policy section. https://vidwaan.simapt.com/refund-policy
Disclaimer
The content expressed in any of the Vidwaan programs is solely meant for learning and education purposes. Any reference to a brand, person, company, policy etc., is purely meant for educational purposes. SimApt is not doing any positive or negative canvassing of any brand, company, person or policy etc.
Eligibility for the Program
Minimum Education Qualification
Graduation (Final year students can also apply)
Fresh graduates or final year students from non-marketing domain
Eligibility for the Program
Minimum Work Experience
Work-experience not mandatory